I've been in Greece with Damian this july and i still can't understand how is that possible to be in such a country and not take any single photo proving it's beauty. We were in a lot of amazing places and i was not able to photograph them...there are some reasons but they are not important now - i'm terribly mad and dissapointed but Grece is so charming that i'm pretty sure that one day (maybe next year?) i'll go back there and take the full advantage of this next chance.
Anyway, july is probably the worst month to visit Greece (that's what greeks are saying, it's about extremely high temperature) and sometimes it was really hard for me not to loose my mind there but now i don't regret any single thing.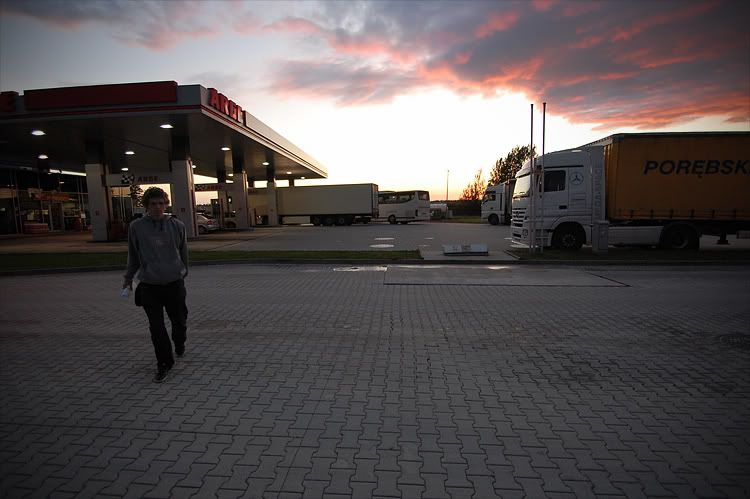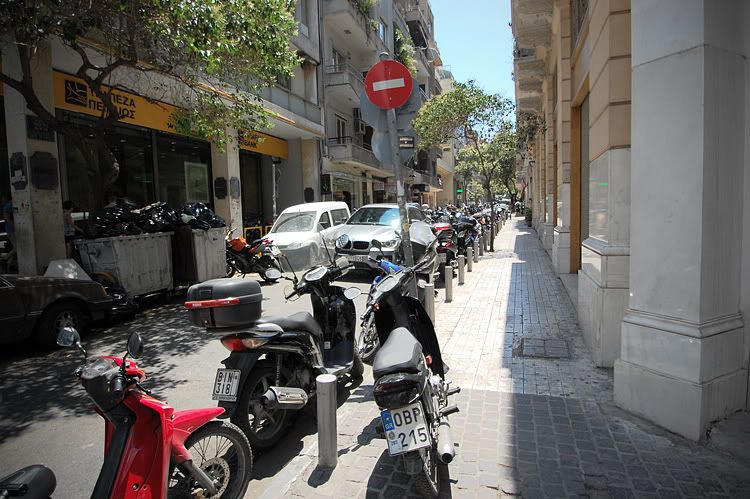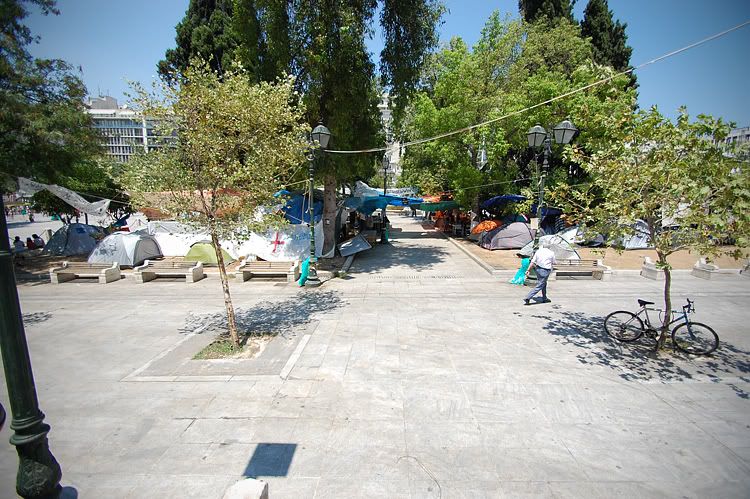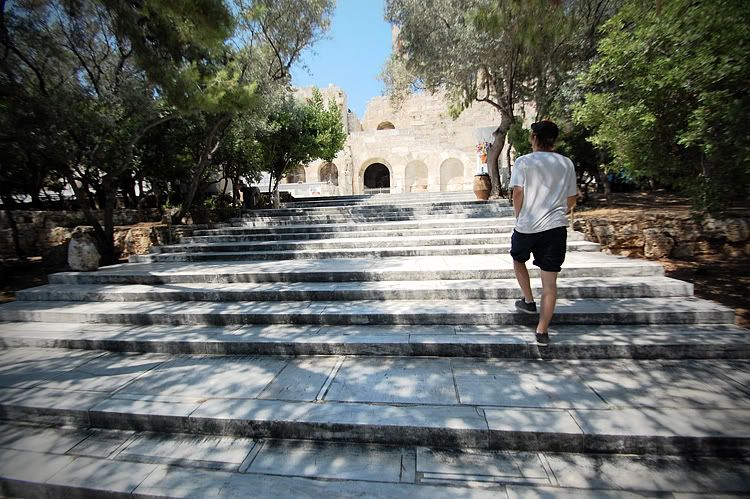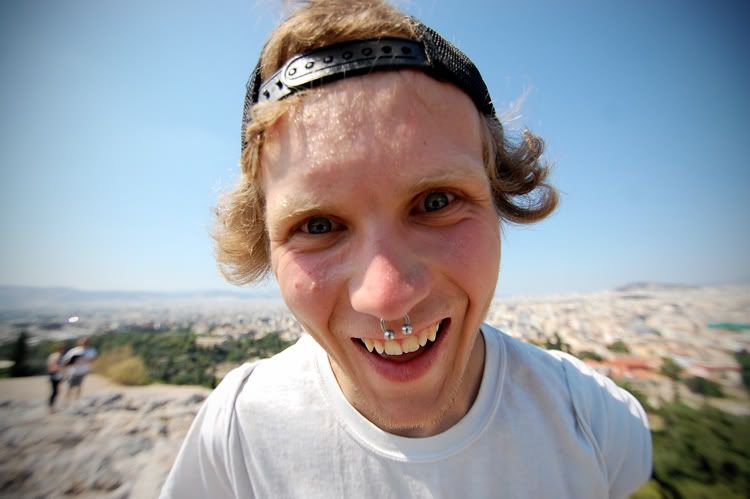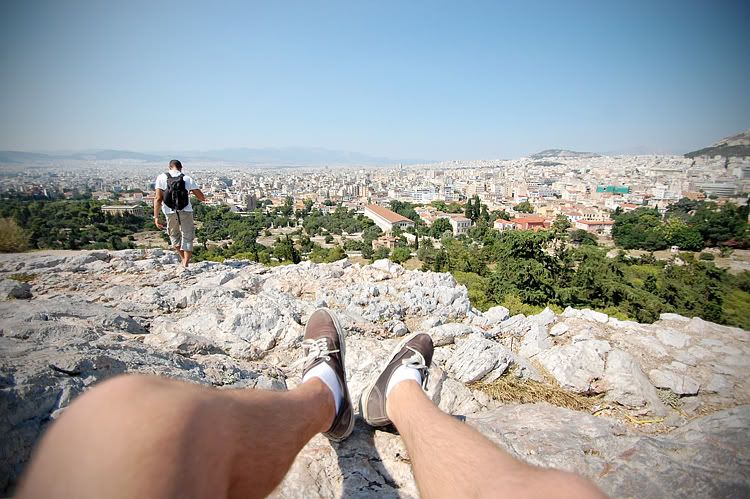 Athens panorama.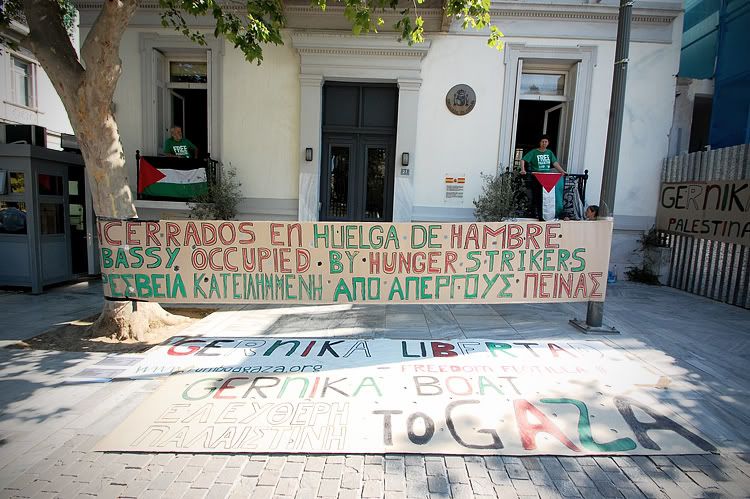 Embassy occupied by hunger strikers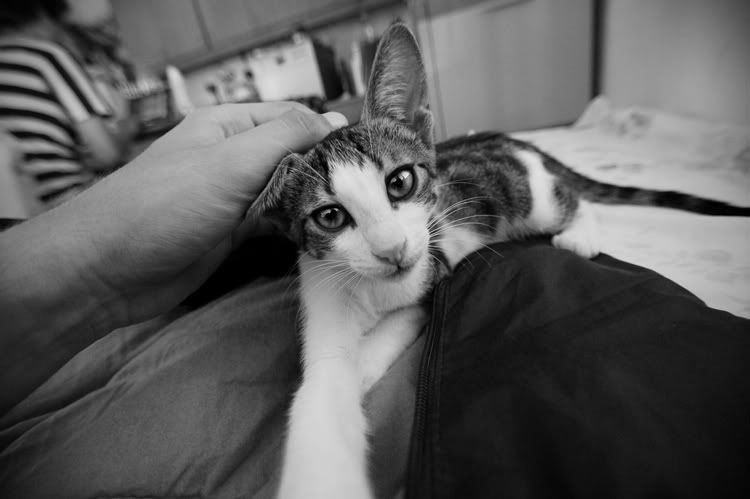 Meet Reni - Korfosian's first lady. This little devil sneaks in to your bed when you're in the middle of a sleep, localises your face and starts to kneading it! Just to say hi
Beach in Korinthos.
Blue, white and red are really common colors in Greece. Almost every building is painted like that ... and actually i enjoy it a lot :)
Our place in Korfos (heaven on earth!)
A view from Christos balcony (Athens).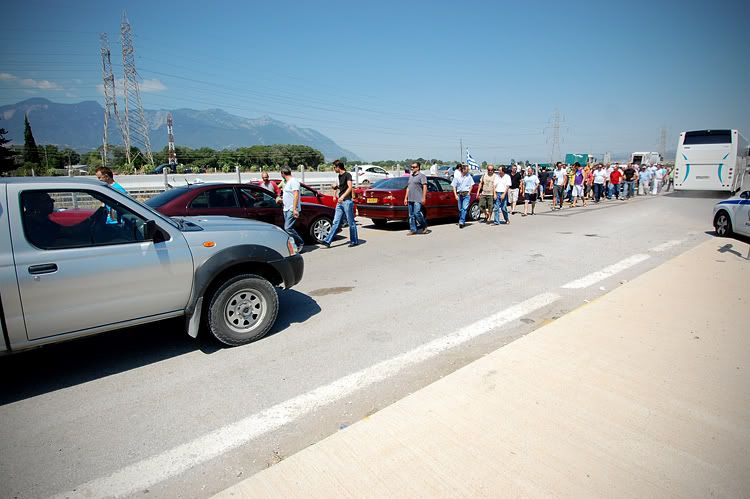 Taxi drivers strike near Lamia.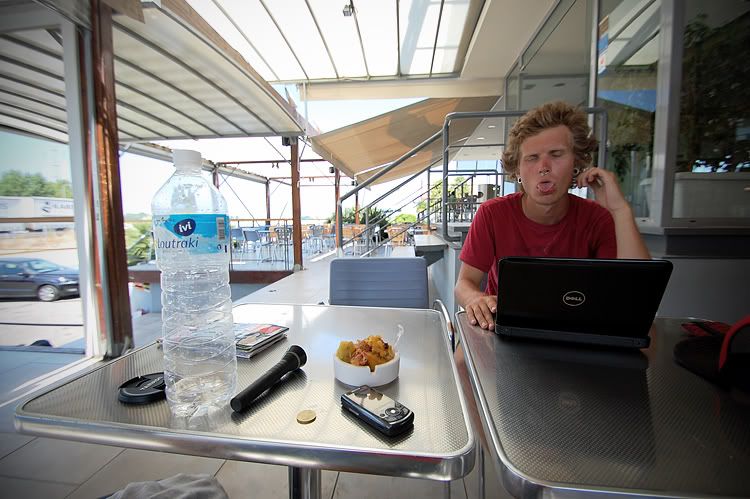 ↑
Believe me or not but there is a REALLY HUGE difference in water between Greece and Bulgaria. Just imagine - in Bulgaria water tastes like from a rusty tap (also with addition of few buckets of sugar) and in Greece - like directly from a cold mountainous waterfall! And it's not important which brand you'll choose, it's allways like this.
Sofija, Bulgaria:
CABRA - natural foods & bar
↑
If you're planning to visit a capital of Bulgaria, Sofija, you deffinately should go to
CABRA
.
It's a realy nice vegetarian bar/restaurant where you can eat very tasty stuff inspired by the best Manhattan's vegan restaurants. Owner of CABRA, Borislav have spent some time in United States to make a research about american vegetarian restaurants and their dishes (Sylwia, a friend of mine was also there, if you're interested, visit
vegelicious
).
He selected the best of them and put them in CABRA's menu. Every single thing we ordered there was amazing! Oh, and there is one more thing worth mentioning: Borislav has a really great approach to running that kind of bar cause almost everything in that place is 'natural' and recycled. Even CABRA's business cards are printed on recycled paper :) CABRA was opened few days before our visit, so - good luck Borislav!

Big thanks for Damian and anyone we've meet during our trip, especially for Deah with her husband, Nantia with her family and Christos! It was great adventure!